Tuesday, December 7th, 2010 at 7:54 am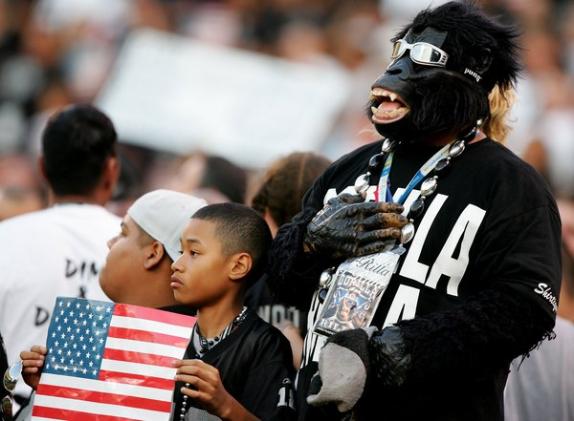 Some Raiders fans like to think that by wearing the silver and black it somehow gives them special powers to be "bad-ass" and to "kick-ass". They apparently didn't get the memo that while the Raiders teams of the '70s were a rough and tough kick ass team, the Raiders of the new millennium have been a bunch of nancy-boys.  That and you are not what you wear. I could wear a dress made of meat and I suddenly wont be able to sing and like Lady Gaga…i'd just smell real bad and freak out a bunch of people.
Observe as they get their asses handed to them by a bunch of preppy San Diego fans in the lot after the game.