Monday, December 20th, 2010 at 9:15 am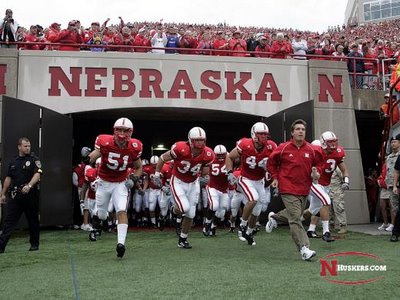 Lawrence Phillips would be proud. The Nebraska Cornhuskers are collecting DUIs like the Baltimore Ravens under Brian Billick.
Safety Rickey Thenarse was slapped with a DUI this past weekend and won't be eligible to play for the Huskers in the Holiday Bowl.
"It saddens me to announce that Rickey Thenarse will be suspended for the Holiday Bowl due to a violation of team rules," Husker coach Bo Pelini said in a statement Sunday night.
Thenarse was found in his car which was stopped in the middle of a street at early Sunday morning. He blew a .11, had a suspended license as well as expired tags.
The safety isn't the first Husker getting down DUI style this season. DT Baker Steinkuhler also was a proud recipient of one earlier this month. He's also suspended from playing in the Holiday Bowl.
Husker Extra says his DUI was given near the same intersection where Thenarse received was intercepted by the police. Maybe it's the Bermuda Triangle of booze and Husker football players can't control themselves whenever they drive near it.
Thenarse is a senior which means he won't be able to play in his last game. He should consider himself lucky. He could be Derrell Johnson-Koulianos.