Thursday, March 31st, 2011 at 8:11 am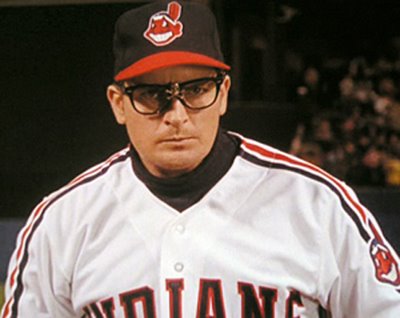 When you graduate college and get a real job (and maybe even a family), the number of great, truly personal days a year you get excited for decrease dramatically. Not surprisingly, so does your amount of day drinking. In any case, for me, there are maybe four to five days annually that automatically put me in a better mood. Today is one of them. No, I'm not gonna skip out of work and head to a bar or stadium to catch the games, but when I do come home from work, there will be baseball highlights on TV. In fact, there will be baseball highlights on TV every night from now until October.  And that's pretty damn fantastic.
We covered the Senior Circuit here.  Now, we get to dig into the Big Boys.  Despite Boston's free-for-all this off-season, there still figures to be some pretty intense competition in each division.  In fact, I wouldn't be surprised if we had three new division winners this season.  In any case, there's a lot to cover so let's get on with it.
AL EAST
Just when you started getting used to a three team AL East triumvirate, the other two cellar-dwelling teams began making serious moves this winter in an effort to get out of the St. Devil Ray Memorial AL East Basement. In the meantime, two thirds of the triumvirate took significant hits to their own personnel: one expectedly, and the other, well, not so much. The Boston Red Sox, on the other hand, took a team that won 89 games last season and made it better. Much better.  With the additions of Carl Crawford and Adrian Gonzalez, the Red Sox have the best lineup in the American League, bar none. Their pitching staff has three playoff-tested and proven starters in John Lackey, Josh Beckett, and Jon Lester.  Their fourth starter, Clay Buchholz, won 17 games with a 2.33 ERA last year. Their bullpen also features a wide array of hard-throwing specialists, two of which are former All-Star closers. If that wasn't enough, they added Dan Wheeler, one of Tampa's top relievers the past three seasons.  In other words, the Sox are loaded. If Beckett and Lackey can regain just a bit of their prior form, Boston should have no problem cruising to 95+ wins. Read the rest of this entry