Tuesday, October 26th, 2010 at 1:14 pm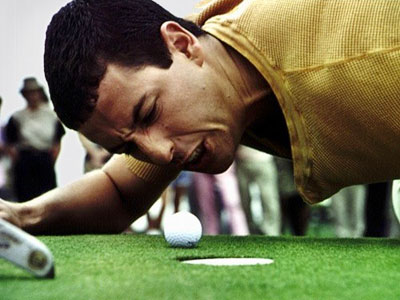 "Son of a bitch miner! Why you don't you just go home? That's your home! Are you too good for your home? Answer me! Suck my Chilean ass! " Happy Gilmore? No. Chilean President Sebastian Pinera to the recently rescued Chilean miners.
President Pinera along with a team of cabinet members and rescue workers took on "Los 33″ in a game of soccer where the winners would stay in the presidential palace and the losers would have to go down into the mine.
"We made a bet and as men we have to honor that bet and be true to our word," a grinning Pinera told rescued miner Franklin Lobos, a former soccer star who watched videos of Pele and Maradona while trapped underground. "We will have to rescue you guys again."

After taking a 2-0 lead, the miners — still recovering from their two-month ordeal — ran out of steam in the second half, allowing Pinera's team of cabinet members and rescue workers to come back hard for a 3-2 win.

"The miners are great players … but they're a bit out of shape," Pinera joked.
Let's see how much press coverage they get this time especially when it turns out that there's no rescue coming.
Pinera is one cold bastard. Let them taste a little freedom, use them for some positive press then back in the hole to do it all over again. What better time to take on the miners than when they're weak and sensitive to light? This sounds like something Kim Jong-Il would do except they would lose 33-0 and then get sent back to the mine. Actually he wouldn't have rescued them in the first place. Never mind.