Wednesday, May 12th, 2010 at 9:53 am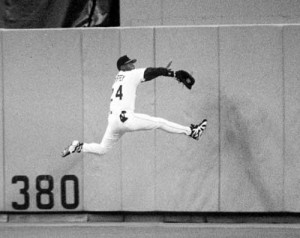 So I think it's safe to say the 2010 Seattle Mariners' season has officially derailed.  Amid Cliff Lee's injury, their clean-up hitter's personal problems, and a sleepy Hall of Famer, the team is holding down last place in the AL West with an offense that defines "anemic."  Early Tuesday afternoon, the right-handed version of Griffey, Mike Sweeney, threatened to fight the entire team.  This is assuming he can make it out of the lockeroom without being placed on the 15-day DL. 
 
Many "pundits" spent Spring Training calling Seattle GM Jack Zduriencik a "genius," but that distinction now looks dubious at best.  Despite the need to prevent Sweeney from roundhouse-kicking his way through the clubhouse, they have to find their way out of the Griffey situation: a $2.35M commitment to the franchise's greatest player… who hasn't been an effective full-timer since 2007 (and has no desire to hang it up).  This has PR disaster written all over it.
 
Among Major League executives, for every Billy Beane and Andrew Friedman, there are still folks like Ruben Amaro and Zduriencik: general managers who fail to make dispassionate decisions and are apt to commit millions of dollars to players who exhibit little quantitative value but possess intangible skills like "grit" and "guts."  They fall for nostalgia and sentimentality, feelings that are more appropriate for an ex-girlfriend as opposed to an aged outfielder who can't play.  Anyone who watched Griffey's 2009 season knew he was done: his .214 batting average, .735 OPS and 19 homeruns were barely passable for a DH on a poor team — much less one that envisioned itself as a contender in 2010.  Even his teammates knew it: after the team's last homestand in 2009 they carried Griffey off the field.  When he came back to Seattle looking for a place to play in 2010, for some reason, the team obliged.
 
Griffey may be holding on for selfish reasons, but he deserves a lot better than to be made to look like the tired old man who was too sleepy to pinch hit.  Zduriencik and club president Chuck Armstrong made the mistake to bring Junior back, now they should have to live with it.