Thursday, February 3rd, 2011 at 8:00 am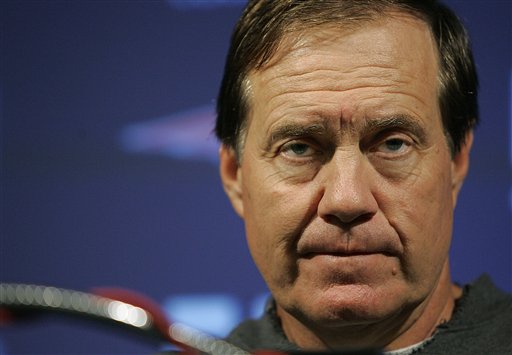 Ok, so Bill Belichick gets named to his third NFL Coach of the Year title by the Associated Press despite the 1 and done his team pulled in the playoffs.  Sure, his Patriots did have a wonderful 14-2 record and in theory the award is supposed to be award to the best team in the regular season…but that and $5000 will get you a ticket the Super Bowl to see the two head coaches that probably should've have placed 1 and 2 above Belichick in the coach of the year standings.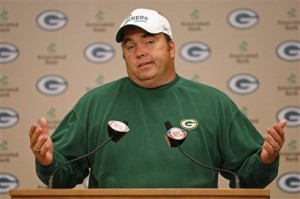 If it were me deciding things, my pick would be for Mike McCarthy of the Green Bay Packers hands down.  His team, facing an astounding rash of injuries (16 players on the IR) and facing elimination every week since Week 16, has come together into a team that is now favored to win the Super Bowl by anywhere between 2 and 3 points.  You don't think somewhere in there coaching might have something to do with that?  You don't think overcoming that kind of adversity might warrant some sort of recognition?
You might say "CAHM AWWN, BELICHAWK GAWT TO FAWTEEN AHHND TWO WITH A BUNCHA NO NAMES!" and I say to that "Fuck you.  James Starks."  C'mon, this guy was practice squad fodder and now he is performing at a higher level than any of Patriots running backs…yes even Danny Woodhead.  Its not like McCarthy is working with a team of potential Hall of Famers here.  On offense, sure there is Rogers but the only heralded receiver he is throwing to is Greg Jennings. Driver is old as dirt and the other guys are just young speedsters only now sorta coming into their own.  His best receiver, Jermichael Finley, is on the friggin IR.
The Packer's defense is another has got to be one of the youngest defenses in the league, filled with players only in their second or third years in the league, and yet they are one of the league's top five defensive teams.  Way to coach em up, coach.
As a matter of fact, the Packers' entire roster averages 3.2 years of experience in the league.  That isnt a lot of experience there, there's gotta be some solid coaching that got them to the Super Bowl this year.  Look at the Steelers roster in comparison, they average 4.5 years in the league.
In the end, the game of football comes down to championships. You tell me how Belichick was a better coach this season if he couldn't manage to tell Tom Brady to stop flinching when there was no one around him in that Jets game.  Wuss.
Its too late now and yeah the Pack had a 10-6 record, but c'mon…he really did a better job.