Friday, October 22nd, 2010 at 11:29 am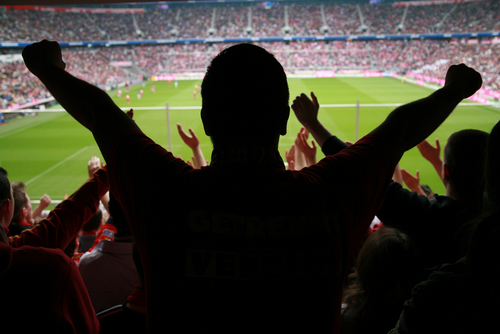 In between checking out pictures of Lil' Brett Favre and head trauma, we've been hearing a lot about the sordid side of sports.  Lately, it's been a bit disheartening.  Unfortunately, here at the Deuce we tend to feed off that, but not today.  In an effort to brighten your moods, let's take a look at a few things going on in sports that are pretty awesome (and have nothing to do with Brett's junk):
1.  The baseball playoffs have been incredibly unpredictable and entertaining.  Roy Halladay threw a no-hitter in his first playoff appearance.  Tim Lincecum and Cliff Lee then followed that up with similar performances.  The New York Yankees may actually get out-hit in a series.  People snickered when TBS won the TV rights to a larger portion of the playoffs but the TBS broadcast team is pretty good: who knew Ron Darling had a personality?  John Smoltz sounds like he's been at this all his life and has no problem cracking a joke at the network's expense.  Ernie Johnson is the polar opposite of Joe Buck: loose, relaxed, and not at all bombastic.  Their studio show is a breath of fresh air — even with David Wells playing the poor man's Barkley.  
2.  The 2010 NFL season is setting up to be pretty memorable for a number of different reasons.  Ok, so Favre, concussions and labor problems are big deals, but the guy is on his way out and the other stuff will get figured out eventually.  The NFL is too big to fail.  On the field, a number of passing records are up for grabs while the league transitions into a more exciting aerial style.  The concussion epidemic sucks, but it finally sounds like the NFL is ready to do something about it.  For a labor force that's been abused for way too long, this is a great sign.  Oh, and six weeks into the season there are no clear front-runners for the title.
3.  The NBA season is about to kickoff with some pretty incredible story lines.  By the time Ernie gets back to the set with Charles and Kenny, he'll have plenty to talk about: will the Three Amigos in Miami stay out of the clubs long enough to break the Bulls' record for wins in a season?  Can Phil Jackson three-peat for a fourth time with a new style of facial hair?  Will Shaq eat Nate Robinson and rejuvenate an ancient Celtic lineup?  Could Carmelo Anthony and Chris Paul end up with the Knicks — despite James Dolan's best efforts to play Dan Snyder to Isiah Thomas' Vinny Cerrato?
4.  There is an incredible chance that this is the year the BCS implodes.  Think of this: there's a decent chance TCU and Boise State are the only two undefeated teams left at the end of the season.  Would the BCS actually allow this match-up to happen?  Oklahoma and Oregon are two shaky teams that prognosticators don't feel very good about putting together an unbeaten season.  Auburn scored 65 points last weekend but also managed to give up close to 50.  Boise and TCU's schedules seem to be on their sides.  Either way, with OSU and Alabama teetering outside of the Top 5 and Florida and Texas floating out of the Top 25, there will at least be some new blood to watch.
5.  The Yankees and Cowboys are on the verge of being eliminated from the playoffs.  Ok, so we had to do something for those of you who just can't get the hate out of your system.  But still, it's always a good sign for your league when the two richest teams take a hit from those less fortunate.  Gives a little hope to the rest of us that even the littles get to win every once in awhile.
So, the next time Bob Ley or Ed Werder comes on screen with a "Special Report," just remember, it ain't all bad.