Friday, March 19th, 2010 at 10:31 am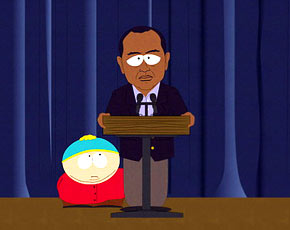 It's been a busy week – Tiger's back, the competition for spring training jobs are tightening up, and Luke Wilson is sponsoring (or it could be AT&T, at this point, I can't really tell) some college basketball tournament that must not be too popular because it's on during the day and only on CBS.  Anyway, on to this week's headlines… 
Shocker.  He picked a tournament at a private, all-male club that has a small field of competition and restricts "patrons" from sneezing without asking for permission first.  Wake me when he plays somewhere that allows "commoners."  Meanwhile, we got a sneak preview of what the next "Tiger Woods Golf" video game will look like.
Thanks for nothing, Georgetown and Marquette.  JTIII will be getting a bill for my bracket.  What the hell,  Big East?  Just because you got 8 bids doesn't mean you need to lose them all the first weekend.  Villanova, we still cool.  But remember, you're playing for Barry.
While St. Louis fans spent the week arguing over who was worse: Keith Law or Olney, Philly fans instead got drunk and burned down both of their houses.       
Ron Washington seems like a lot of fun.  With one ex-addict already on the roster, Wash is sure setting one hell of an example for the rest of the team.
 And somewhere, Marty Mornhinweg smiles, as he will still "take the wind."
Lance, it's called "context."   Get over yourself.  Have you ever driven in DC?  Tony is right; the bicyclists there are insufferable and apparently color-blind as they appear unable to see red lights.
 A) It's a workout.  B) This is the same guy who let Jake Delhomme start football games last year.  Pardon me if I wait for someone else's opinion.
Congrats to MJ.  I can't wait until he uses a first round pick to draft his son then summarily trades him for a pair of Mom jeans.