Monday, January 14th, 2013 at 3:01 pm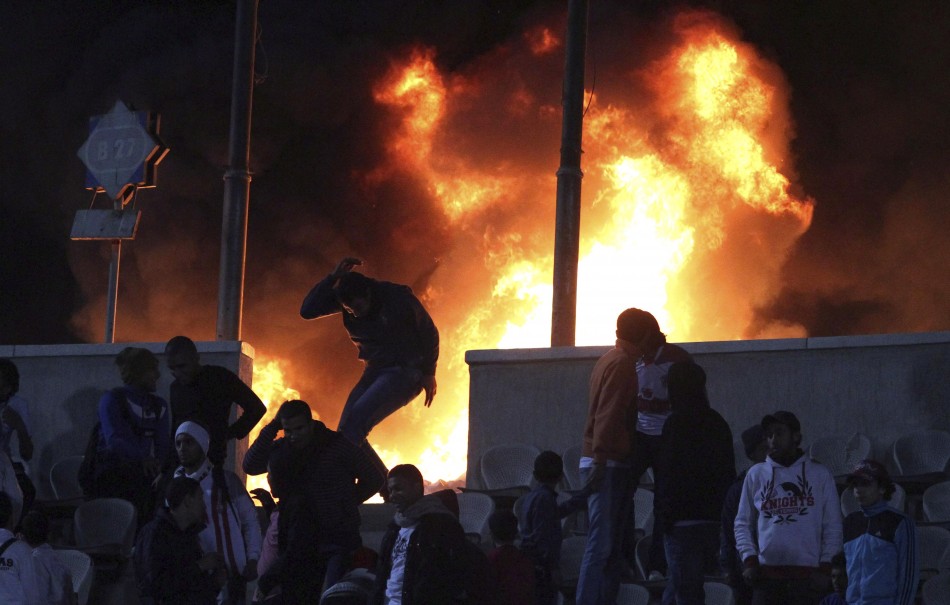 We haven't heard much of Egyptian soccer since Bob Bradley took over as manager of the national team. Guess there was also the matter of last year's riot in Port Said that resulted in almost 80 deaths, over 1000 injuries and the shutdown of club soccer in the country.
Soccer in many countries is affected by more than what happens on the field or club boardroom. Politics, ethnicity, geography, religion and stupidity often affect players and fans when they collide with the game. Egypt is no exception to this as seen with the riot as well as the political fallout. Check this episode of Inside Story on the politicization and future of Egyptian club soccer if you have 25 minutes to kill. What? Oh stop.
The Jim Romes and Michael Wilbons of the world may love to insult soccer as soft but it's a matter of life and death to millions around the world regardless of our opinions on matters they hold most dear. Let's see them go to a derby in Glasgow (might have to wait on that), Belgrade or Cali and talk shit. Just ask Liverpool fans who are still waiting for answers and accountability for the Hillsborough disaster which happened over 20 years ago. Marouane Chamakh and Samir Nasri found out the hard way when they went to see Man City take on Arsenal at Emirates Stadium yesterday.
The former Arsenal players were accosted by fans who are still hurt as if player departures are the true source of their current plight. Video of them walking to the new Library was posted online and you can see it HERE (Language NSFW).
Those fans are just mad because Nasri and Chamakh want to get paid and win trophies. Well maybe definitely not Chamakh. Imagine if their beef was sectarian or political.
Incidents in Port Said, Glasgow, St. Petersburg and other places that use soccer as a proxy for fighting larger societal issues are what makes soccer so interesting and at the same time incredibly frustrating. Then again they sometimes just come down to sporting rivalries that get out of hand which make even less sense.