Tuesday, January 8th, 2013 at 12:48 pm
Rex Ryan isn't the only one who likes to get freak nasty with the ladies and show it off. Some people get ink and others name their fantasy team after their true loves.
Stoke City players, including Jermaine Pennant who is currently on loan with Wolves, participate in an internal fantasy soccer league as a way to build team camaraderie. The oft-troubled winger's career has been checkered on and off the pitch but he shines when it comes to fantasy team names.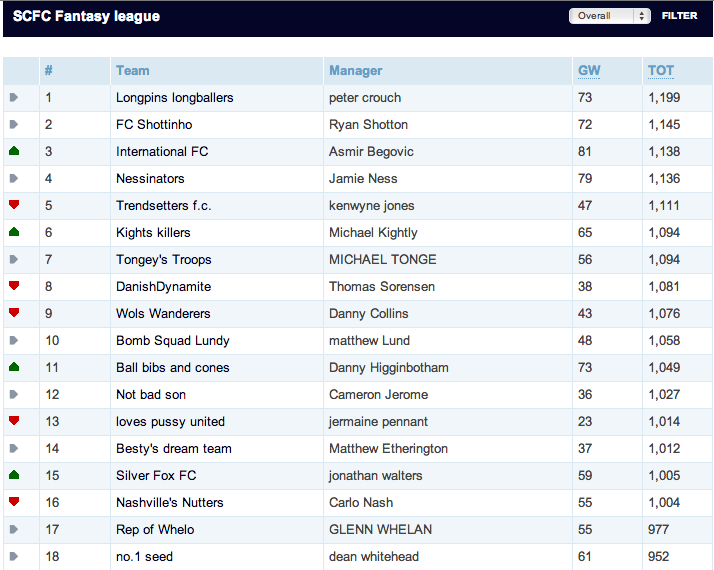 If that's not good enough for you, how about picking yourself for your team only to drop yourself after being benched? Welcome to the world of Peter Crouch.
H/T to 101 Great Goals.