Saturday, October 23rd, 2010 at 11:27 am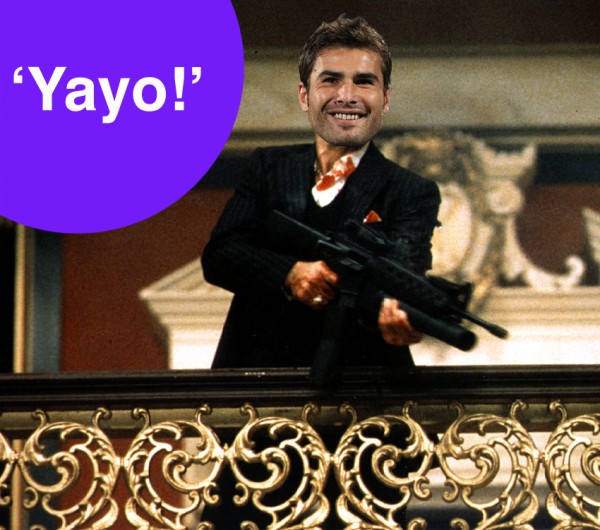 If you guessed still being a douchebag, winner winner chicken dinner.
The Fiorentina striker is about to come off his 101st suspension for drug use and he's already in trouble again. This time, he beat up a waiter who refused to take his Player's Club card.
The disgraced Romanian international who is currently serving a suspension from the game for doping, attacked a waiter in a local bar over a dispute about the bill. Witnesses have been explaining that Mutu refused to pay the bill for his drinks as he claimed to have had an account with the establishment.

The waiter, a 28-year-old Yugoslavian man refused to accept the player's explanation which resulted in the Viola hit man punching the man in the face breaking his nose. The victim was taken to the nearby hospital at Santa Maria Nuova.
"Don't you know who I am?"
"Eh no … Oh Adrian! Mi scusi! I didn't recognize you at first. You're not assuming your regular position of doing lines off a porn star's ass in a Roman hotel room window!"
In Mutu's defense, his latest ban was for sibutramine, an appetite suppressant. Unfortunately it doesn't suppress asshole. That appears to be genetic.
No charges have been brought yet but it's probably safe to assume that someone will be bought off. This is Italian soccer after all.
Since we brought it up: