Wednesday, October 26th, 2011 at 12:44 am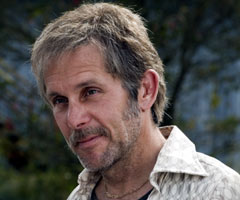 After watching my Cleveland Browns beat the Seattle Seahawks in the ugliest football game I have seen in a long time, I was treated to watching the Indianapolis Colts get embarrassed by the New Orleans Saints 62-7. Fortunately for the Colts, they are one more game closer to ending this debacle of a season.
And now news regarding the $4 million rent-a-player, Kerry Collins, that promptly got hurt:
Collins started three games for the Colts, getting knocked out in the third quarter against Pittsburgh. He hasn't played a down since and has been limited to light individual work at practice since then.

With the Colts, Collins was 48 of 98 for 481 yards with two touchdowns and one interception. He has now thrown for 40,922 career yards, 10th in NFL history after passing Joe Montana in Week 1. In 198 career games, Collins was 3,487 of 6,261 with 208 TDs and 196 interceptions.

That leaves Indy with three quarterbacks on the active roster — Curtis Painter, who took over as the starter when Collins was injured; Manning, the four-time league MVP; and veteran backup Dan Orlovsky, who recently re-signed with Indy after getting cut by the Colts at the end of training camp.
Wow, that last statement might have been enough to make Colts fans lose their lunch; or at least their appetite. Oh, who am I kidding? Have you ever been to Indianapolis? I mean, what else are you going to do in Indiana, stock up on guns and gold bullion and wait for the end of days?