Tuesday, April 12th, 2011 at 7:46 am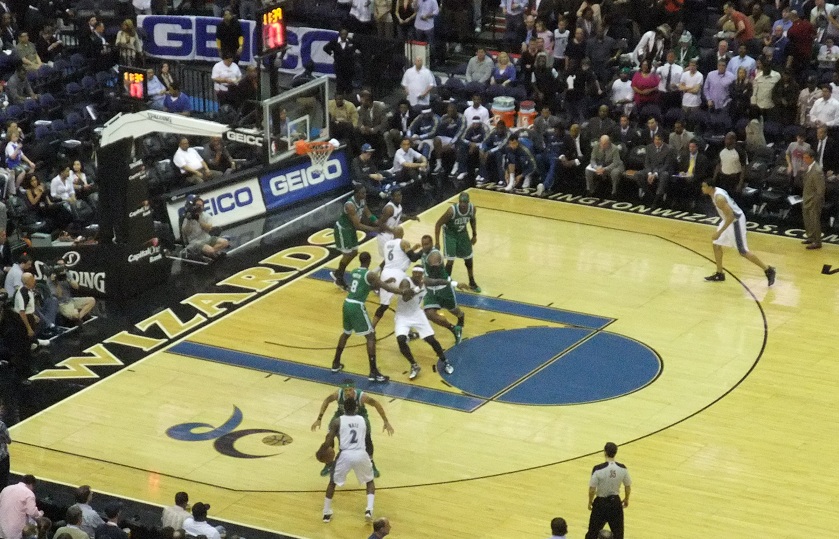 Obviously, I love sports, I run a sports blog for crying out loud. I also, and you might not know this, love me some alcohol, especially free alcohol. Last night, these two great loves formed like Voltron into one fantastic event thanks to the good people of Ciroc Ultra Premium Vodkas when they invited myself and a bunch of other fellow bloggers and media members out to watch the Wizards play the Celtics at the Verizon Center.
The reason Ciroc was throwing this bash (other than to provide us with samples of their fine alcohol) was to promote responsible drinking and providing all event goers free metro cards so they could have a safe ride home after the game without any sort of drunk driving going on. I even personally took the metro home after the game. Buzzed driving is drunk driving kids, remember that.  Take a cab or public transportation if you're boozing it up like a champ.
Anyway, I was there with Punte (aka Josh Zerkle aka Monday Morning Punter) from With Leather, the House of Punte Podcast and Kissing Suzy Kolber, Phil the main man from Gunaxin, Don Everest from TheMatadorSports and Kevin Burke from The Hoop Doctors amongst others….including the gorgeous Ciroc girls and Wizards cheerleaders.  You want pics? You got pics. Bam. Read the rest of this entry