Monday, June 7th, 2010 at 12:05 am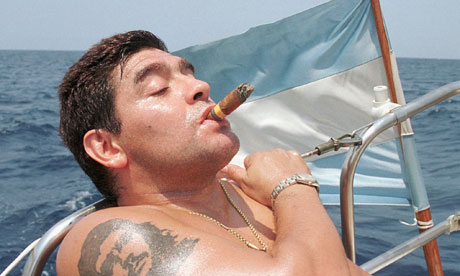 It's been a minute since we've thrown a soccer roundup at you so let's get to it. Get your proper soccer news and analysis elsewhere. Here come the dirt and gossip.
Nobody Circles The Whores Like Ashley Cole

You have to hand it to Chelsea and England defender Ashley Cole. He may be as dumb as a sack of tar balls but he certainly knows how to get over a nasty breakup. Just do what got you in trouble in the first place.
Cole's ex-wife, Cheryl filed for divorce after repeated incidents of cheating by the star. That wasn't going to keep him down. If he can't have Cheryl, he'll take the next best thing. A stripper who looks like Cheryl. Check and mate, woman.
"[Sarah Purnell] hasn't got a bad word to say about him and has defended him when people have tried to have a go about Cheryl or the end of his marriage.

…Ashley has not done anything sleazy at all and has been extremely charming with her. He seems to really care for Sarah.

"He even told her she looks the spitting image of Cheryl but she's getting used to that."
Oh you stupid, stupid woman. Have fun with that and stay classy, Cashley. Every woman wants to hear that she looks exactly like an ex.
Adidas Strikes Back
Most people, even those who don't follow sports religiously like we do, have seen the Nike "Write The Future" ad starring Nike's impressive roster of soccer stars. Adidas came back with their version of the cantina scene from Star Wars. It may not have as many big soccer names as Nike's ad but they make up for it with a strong lineup of musical heavyweights. See how many you can pick out, my nizzles.
Buffoona Buffoona Has Room For Benni McCarthy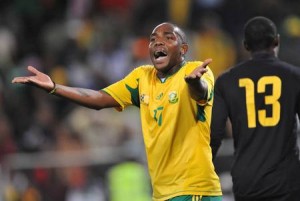 Ashley Cole's woman problems certainly haven't hurt his form or place on the England squad in South Africa. Too bad the same can't be said for West Ham and former South Africa striker Benni McCarthy.
McCarthy was cut from the South African national team (also known as Bafana Bafana) because he was overweight and physically out of shape. However, that wasn't the only problem. It turns out he was also "entertaining girls" during training camp. Manager Carlos Parreira found out and bounced him and keeper Rowan Fernandez from the squad. The upside is McCarthy will now have plenty of time to entertain the ladies and have them stuff his face with bunny chow.** Winner winner bunny dinner.
**Bunny chow isn't made from bunnies although we suspect that P.W. Botha and F.W. de Klerk demanded baby rabbits in their chow.
Let's Take Another Opportunity To Laugh At Dimitar Berbatov