Wednesday, April 13th, 2011 at 9:08 am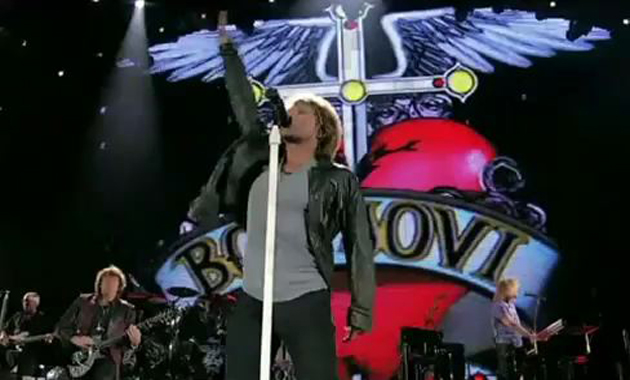 If you're pissed at the NFL and NBA for using acts such as the Black Eyed Peas or Faith Hill for their theme music, blame the NRL. Australian rugby league has been using mediocre music since the late 80s to promote their brand. Several months ago, we brought you the homoerotic Tina Turner joint that introduced the 1989 NRL season. Bear down even.
Since that debacle, the NRL hasn't been able to pump anyone up for what is legitimately one of the toughest sports in the world. The league has used artists such as Tom Jones, Frankie Goes To Hollywood, Hoodoo Gurus, Chumbawumba and "racing car noises" in the past. 2011 is no different. Enter Bon Jovi with "This Is Our House".
That's one step above Tracie Spencer's "This House". That song doesn't make you think bonecrushing tackles and concussions being handed out like food at a soup kitchen. It makes you think of, well American sports. Let's find the most non-threatening, milquetoast music that will make people who aren't watching or interested tune in. "I always hated football but now that Faith Hill is singing the theme song to Sunday Night Football, I'll tune in. That Joan Jett original was too controversial and she's a lesbian anyway." The PR and marketing people for Aussie Rules must be chuckling as they seek out Megadeath and DMX.
I was going to stick to Bon Jovi but I decided to actually look up NRL theme songs from the artists I mentioned. Check them out after the jump but I warn you they aren't much better.