Tuesday, May 24th, 2011 at 10:46 pm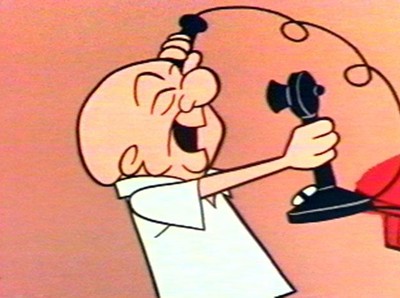 De-thawed corpse and Mr. Magoo-sports mogul Mike Brown is not the most beloved owner in the NFL, which is really saying something right now. But he still has fans in Pittsburgh, Baltimore, and even Cleveland, who have benefited from his leadership of the Bengals for years. In January, interception machine quarterback Carson Palmer put his crib on the market, changed his cell phone number, deleted his four square twitter app, and changed his facebook status to "available." Mike Brown responded to all these clear signs of Palmer's desire to move on by threatening to deprive the field hands of their supper, giving them each forty lashes, and then after soiling himself, he muttered something about controlling "the rebellion." Mike Brown can't quit you Carson, so come on home!
Your name is Toby, NFL.com:
"We don't plan to trade Carson," Brown said Monday at the NFL Spring Meeting. "He's important to us. He's a very fine player, and we do want him to come back. If he chooses not to, he'd retire. And we would go with Andy Dalton, the younger player we drafted, who's a good prospect.

"Ideally, we'd have both of them. That'd be the best way to go forward. If we don't have Carson, we'll go with Andy."
Ideally, Mike Brown would be removed from being the owner, like some other Cincinnati sports executives. Make no mistake, Mike Brown will burn this village in order to save it, Bengals fans. Start printing Super bowl tickets Cincinnati (downs scotch bottle, collapses in small pile of empty pill bottles and vomit).