Friday, July 9th, 2010 at 12:01 am
So, as  you all probably know by now, LeBron James going to play for the Miami Heat for the foreseeable future. You probably heard this information any one or more of these ways: live on ESPN during an hour long broadcast titled "The Decision" where LeBron sat with Jim Gray to discuss where he was going to play next year, on ESPN.com's Lebron James web page the "LeBron Tracker", on Twitter where currently James is trending in the top 5, in the news where according to Google he is the number 1 and 3 trending search term currently, on your local news, on the radio…basically, LeBron James is everywhere.
As a matter of fact, LeBron James news has been around so much lately that I won't know what to do anymore without the LeBron James speculation and news. That hour long ESPN self promoting television special James did should really just be the pilot episode to the rest of LeBron's life on televison for us all to watch.
It took a month for him to figure out where he was going and he brought us all along for the ride. Imagine how long it is going to take for him to find a house to live in down in Miami?  Can you imagine the speculation? The drama?  Somebody call TLC or HGTV because I think I found them a freaking gold mine. Who cares about Property Virgins when you can spend the next two months figuring out which tony neighborhood The King is going to move into down in Florida??  I NEED TO KNOW MORE! CHAD FORD ENLIGHTEN ME AS TO THE PROPERTY TAXES OF THE LOCALITIES IN WHICH LEBRON MIGHT POSSIBLY HAVE AN INCLINATION TO MOVE INTO!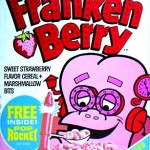 I want to see how long it takes him to decide what he is going to eat for breakfast. I want the cameras there documenting his every move from waking up to brushing his teeth to putting on goddamned deodorant until we all finally know whether or not it will be Captain Crunch or Coco Puffs for cereal this morning. The whole time, I want, nay, i NEED Michael Wilbon commentating that he thinks that Frankenberry might have an outside chance to pull off an upset at being in his bowl today. THIS INFORMATION WILL MAKE ME WHOLE AS A HUMAN BEING!!!
If ESPN can devote an hour of its valuable news broadcasting time to "The Chosen One" then why not just give us a whole channel of it? OBVIOUSLY this is what the fans of the NBA want and need. After the World Cup ESPN 3 won't be used online anymore, just like it was never used when it was ESPN 360, so why not just make it ESPN-LeBron and give us what we deserve. ALL LEBRON ALL THE TIME! This just makes sense.
We have a hole in our lives now and only LeBron can fill it.