Thursday, March 25th, 2010 at 3:36 pm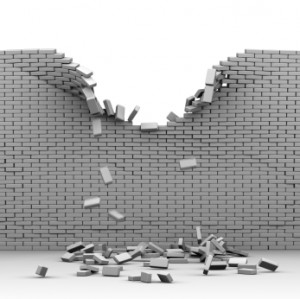 St. John's basketball program, or what was left of it, is falling apart.  Georgia Tech's Paul Hewitt reportedly turned down their offer and withdrew himself from consideration.  Quite honestly, St. John's is going to have trouble filling their coaching position with any decent established coaching talent.  The fall of St. John's basketball program is right up there for me with the fall of the Knicks.  Remember when St. John's coach was Fran Fraschilla and the Red Storm actually won games and went to the NCAA tournament?  Unfortunately, I do. 
When I was a kid, St. John's was my team.  They have the 7th most NCAA tournament appearances in history.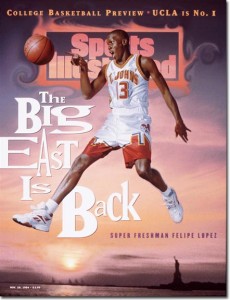 It's just a shame only one of those appearances was this century and there is a shadow hanging over it.  There has been speculation as to why St. John's can't get a coach like Billy Donovan.  Those who though there was a chance of Donovan leaving Florida for St. John's were smoking some crack.  But, let me assure you, it isn't because players and coaches don't want to move to New York.  It also isn't because coaches don't like New Yorkers.  Those who speculate such reasons have obviously never visited St. John's University or lived in New York City.  So, allow me to break it down. 
Contrary to what many across the country believe, St. John's is not really in New York City anymore.  Okay, technically it is.  But it's in Jamaica, Queens.  When people think of NYC, they think of brownstones, subways, yellow taxis always available at your disposal, and a City that never sleeps.  They think this because  in Manhattan, and in certain parts of Brooklyn and Queens, there are pedestrians walking the streets at all hours, last call for booze in bars is usually 3 or 4 AM even on a Tuesday, bodegas open on every corner at any hour, and subways running 24/7.  They don't think of Jamaica, Queens.  To City Dwellers, Queens is suburbia.  There is grass there and actual houses.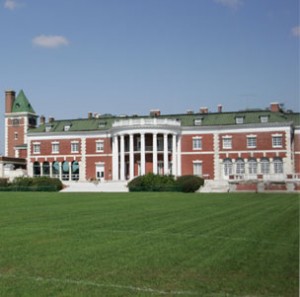 The houses even have backyards and pools.  Bars are not lining every street, cabs are impossible to find, nothing is open in the wee hours when college kids are ordering delivery, and if you have to take the subway, you are waiting for lines like the N and the R, which I like to call the Never and the Rarely. 
This wasn't always the case.  In 1960, St. John's relocated the main campus from Brooklyn in Bed-Stuy to Queens.  Bed Stuy has its own history, roots, culture, and is located pretty close to Manhattan so, St. John's had no problem recruiting when it was located there.  And, when the campus was moved to Queens, there were no dorms on the new campus.  NCAA rules allow schools without dorms on campus to provide scholarship atheletes a housing stipend for their "living expenses."  This rule didn't allow St. John's to pay just any housing stipend.  It allowed for a stipend to be paid based on the cost of living where the school was located.  Think about the cost of living in New York City.  If you have ever lived in New York City, or even visited it, you know an apartment the size of a shoebox goes for more than two bedroom duplexes do in most suburban areas.  One player's housing stipend at St. John's would probably have been enough to rent an apartment in West Virginia for each of the school's starting  five.  Or probably like 8,000 hot dogs from street vendors.  The school could pay out the stipend without ever asking how much the athlete's living expenses actually cost!  This means that players who were able to find housing for less than their stipend were able to pay their rent and pocket the rest to spend on whatever college kids spend their money on–booze, video games, the dollar menu, whatever.  Even more unbelievable, local players could live at home with their parents and pocket THE ENTIRE STIPEND.  So yeah, that was a HUGE draw for St. John's to recruit local high school basketball players that were interested in living and playing basketball in New York City.  
On a campus that looks like any other suburban college filled with green lawns, trees, and buildings you know are filled with nothing but lots and lots and lots of books, St. John's is competing with every other school in the country without the "bonus" of the stipend or the City.  So, those players now go elsewhere, and I don't blame them.  Just take a look at all the local New York area talent going elsewhere in the Big East.  Da'Sean Butler, the starting forward for West Virginia who averages 17.5 ppg, went to high school in Newark, NJ.  James Sutherland, a freshman forward for Syracuse, went to high school in Bayside, Queens.  Corey Fisher, a junior Guard for Villanova, is from the Bronx.  These are all local players.  Local players who 20 years ago might have considered going to St. John's.
With the stipend advantage lost, how is St. John's supposed to lure top tier talent onto their court?  Location?  No.  Campus?  No.  Academics for those students wishing to earn a degree?  Not likely.   The culture and night life available in Queens isn't going to do it, that's for sure. 
The next question then becomes, without the advantage to recruit top-tier talent, how is St. John's supposed to lure a top-tier coach?  My answer, probably the same way the Knicks are going to lure LeBron James to play for them.