Mirko Vucinic Adopts No Pants Policy When Scoring Goals
Monday, April 8th, 2013 at 4:01 pm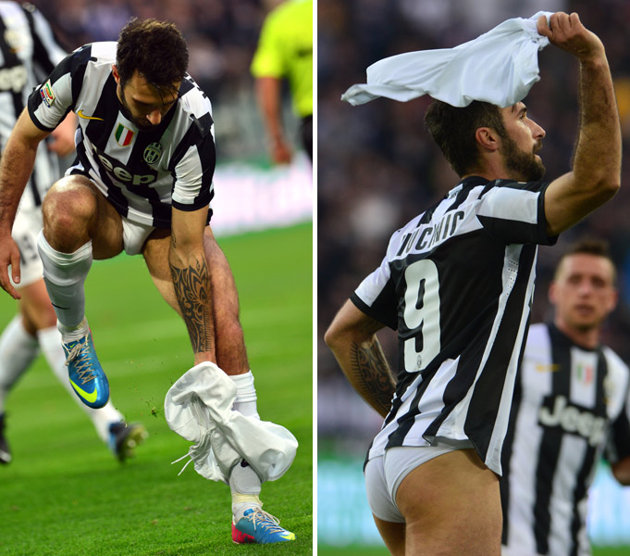 "Now that is a disgusting act by Randy Moss." Who can forget where they were when Joe Buck expressed the disgust of a nation after Randy Moss pretended to moon Packers fans? Won't someone please think about the children? Imagine his reaction upon seeing Mirko Vucinic strip off his shorts and wave them over his head like a lasso.
What is it with people thinking video needs crap music instead of the original sound? Too bad Vucinic doesn't play for Lazio. The poster could have put his goal celebration to "Accidental Racist".
Picture: Yahoo! Eurosport Blog
Tagged with: Accidental Racist • Brad Paisley • green bay packers • Joe Buck • Lazio • LL Cool J • Minnesota Vikings • Mirko Vucinic • NFL • Serie A
Filed under: Juventus • Soccer
Like this post? Subscribe to my RSS feed and get loads more!