IN SOVIET RUSSIA, ZORB RIDE YOU
Wednesday, January 9th, 2013 at 9:00 am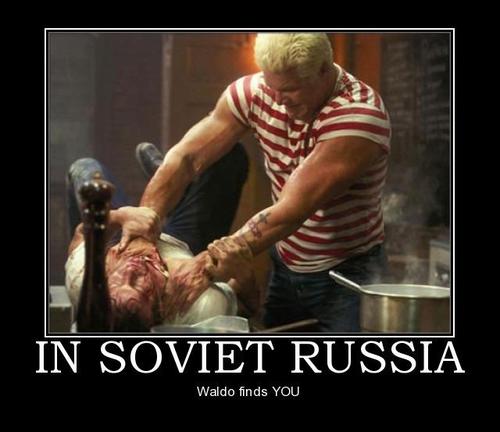 Note to self, never Zorb while vacationing in Russia…wait, scratch that, i'm never going to Zorb anywhere, ever after seeing this video.  Two guys in a Zorb roll down a hill then veer terribly off course, rolling down a gorge, hitting a ton of rocks while breaking the neck and killing one of the two guys in the ball.  Terrifying and sad and now because you cannot NOT click play on that video you will watch it all happen!!
Tagged with: Random Video of Horrific Violence • Russia • Soviet Russia • This is how you die • Yakov Smirnoff • Zorbing
Filed under: Random Video of Horrific Violence
Like this post? Subscribe to my RSS feed and get loads more!