Tracy Morgan Keeps It Real All The Time
Friday, January 28th, 2011 at 8:32 am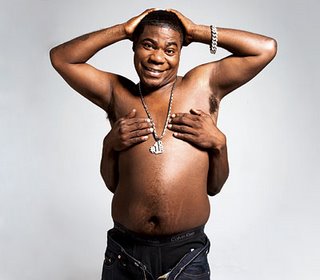 The NBA on TNT crew found this out recently when they did a live spot with Tracy Morgan and Kenny Smith asked him which female he'd rather sex up, Sarah Palin or Tina Fey.  The answer is classic Tracy Morgan.
Tagged with: Charles Barkley • NBA • Sarah Palin • Tina Fey • Tracy Morgan
Filed under: Uncategorized
Like this post? Subscribe to my RSS feed and get loads more!