The Jets Do Not Want Restaurants To Serve You A Goddamn Snack
Friday, December 10th, 2010 at 9:48 am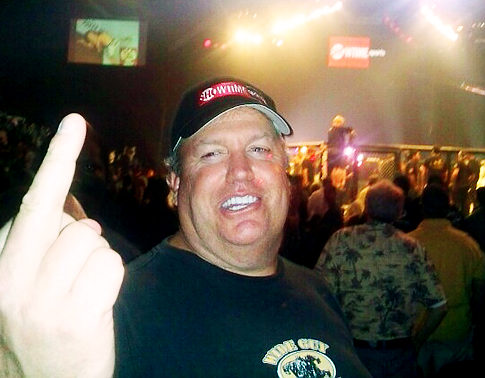 That's what the Jets have to say to anyone who wants to name dishes after the team.
The team set their spokeswoman on Prime KO Japanese Steakhouse after they found out the kosher restaurant was serving dishes with names like "Green on Green Jets Salad" and "Jets Dragon Roll".
Jets spokeswoman Jessica Ciccone called Prime KO Japanese Steakhouse at 217 W. 85th St. a few weeks ago to complain the gourmet Gang Green fare wasn't authorized by the team.

"We were really shocked," said restaurant spokesman Steven Traube. "I think she was just being spiteful."
So far the restaurant is holding its ground. They added a "Jets latke" for Hanukkah. Can't wait to see what they add for Kwanzaa. Something with a poached egg called Revis Island perhaps.
They might have better luck naming dishes after players. They could have a tasting menu and name all the dishes after Antonio Cromartie's kids. Customers can get it at a reduced rate if they can name his kids faster than he could on Hard Knocks. Ordering the "Rex Ryan" could mean getting the whole menu. I'd suggest a dish named after Braylon Edwards but the wait staff would always drop it before it ever got to the table.
Tagged with: Antonio Cromartie • Braylon Edwards • New York Jets • NFL • Restaurants • Rex Ryan
Filed under: Uncategorized
Like this post? Subscribe to my RSS feed and get loads more!