Forecasting the Year in Sports: 2011
Friday, December 31st, 2010 at 10:28 am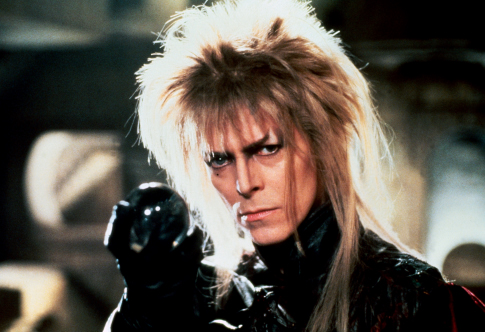 It's usually around 9pm on New Year's Eve that people sit down and start discussing how this New Year will be different.  "Time to get back in shape!"  "I'm going to finally make amends with my family!"  "I am gonna finish that screenplay!"  By 12:30am, when you're scouring the buffet table for left over appetizers whilst slurping down martini number twelve and trying to recall the name of the classy lassie you inappropriately groped at midnight, those resolutions seem like miles away.  "It's not January 1st yet!" you'll drunkenly stammer (as you light that "one, last" smoke).  Well, we all know 365 days from now you'll probably be sitting here saying the same thing — that's easy to predict.  The year in sports?  Not so much.  Nonetheless, here's how I think things might play out:
January: The year 2011 kicks-off with the Penguins winning the NHL Winter Classic against the Capitals, 4-1.  The Caps struggle mightily without the services of superstar Alex Ovechkin, who injures his groin trying to put on his designer underpants.   Auburn defeats Oregon 59-55 on a last-second touchdown run by Cam Newton, his fifth score of the night.  As the BCS trophy is handed over to Auburn coach Gene Chizik, former Oregon RB LeGarrette Blount climbs out from underneath the stage curtain and stuns Chizik and Newton.  The Baseball Writers Association of America (BBWWA) announces its 2011 Hall of Fame Class.  Bert Blyleven misses induction by a handful of votes.  A few voters decide to make a statement against the "statheads" who are "nerding up the sport" and refuse to vote for the Flying Dutchman.   Woody Paige, one of the leading dissenters, notes that he left Blyleven off his ballot simply because he "dislikes gingers."  Sabermetricians launch a full-scale rebuttal calling for Paige's resignation.
February: The New York Jets complete their shocking playoff run by defeating the Philadelphia Eagles 24-16 in Super Bowl XLV.  Losing starting QB Michael Vick is named Super Bowl MVP after rushing for 174 yards and a touchdown.  Instead of spraying champagne, Rex Ryan inhales deeply from a black stiletto pump.  ESPN spontaneously combusts when forced to confront these stories and is roundly criticized.  In memory of the anniversary of his Dad's death 10 years ago, Lil' E wins the Daytona 500.  Spring training kicks off in Florida where noted moderates Peter Gammons and Buster Olney attempt to broker a peace between angry Sabermetricians and the "Old Guard" baseball writers.  Talks progress smoothly until Murray Chass calls former Bill James acolyte Rob Neyer a "long-haired hippie."  Led by a legion of former lawyers who became bloggers, Sabermetricians refuse to blog until all BBWWA writers are forced to take an algebra and logic class.  In the meantime, worker productivity among U.S. males ages 18-45 increases ten-fold.
March: New ESPN President Harvey Levin promises big changes from the "Worldwide Leader."  He immediately installs an open bar on the Bristol Campus and encourages reporters to get "lubed up" before on-air assignments.  Tony Kornheiser is reassigned to Monday Night Football duties but is told he will not be allowed on-air with a BAC lower than .08.  He is immediately nominated for an Emmy.  NFL owners officially lock-out players.  Following in the footsteps of Rick Pitino and John Calipari, former UK coach Billy Gillespie finalizes an agreement to coach the Irish National Basketball team.  In lieu of salary, Gillespie accepts payment in cases of Jameson.  Blogger Boycott 2K11 continues as Bill Plaschke calls for the arrest of FanGraphs editor Dave Cameron because the FanGraphs website "doesn't actually have any graphs." ESPN blogger and noted Sabermetrician Keith Law shows up to cover Spring Training in Arizona appearing to have put on 30lbs of off-season muscle.
April: The Duke men's basketball team wins its second consecutive NCAA Championship in Houston, TX.  However, Duke's celebration is overshadowed by a seemingly-intoxicated George W. Bush stumbling onto half court during halftime of the championship game looking to fight Billy Packer because he looks like that "Cheney guy."  W refuses to leave the court until friend Jim Nantz convinces him Packer retired a few years ago.  Tensions rise on Opening Day when Joe Morgan intentionally bumps into Ken Tremendous at the Giant-Dodger game in Los Angeles.  Before Joe can threaten the Fire Joe Morgan blogger, Tremendous asks Morgan a question about the importance of "concetration" and consistency, enabling his escape.
May: NFL players and owners reach a critical impasse over whether or not to extend the season to eighteen games.  Enraged that vandals stole all of his tennis trophies, Pete Sampras makes good on his promise to "win all new ones" by defeating Rafa Nadal at the French Open.
June: Down 3-0 in the Finals against the Miami Heat, the Los Angeles Lakers rally to win four games in a row.  Kobe Bryant averages 42 points per game as the Heat implode.  After Game 7, LeBron asks to be traded to the Knicks so he can play with best friend Timofey Mozgov.  Dwayne Wade threatens to sit out the '11-'12 season if Bron is traded.  Chris Bosh cries and hides in an empty locker.  Meanwhile, the NHL enjoys pre-2004 ratings as two Original Six franchises battle for the Stanley Cup.
July: All hell breaks lose during the MLB All-Star break in Arizona when 11 players are detained by local police for being in violation of SB 1070, Arizona's controversial immigration law.  During a pregame radio show, Rob Dibble begins to criticize Blogger Boycott 2K11, taking shots at former nemesis Keith Law in the process.  Unbeknownst to Dibble, Law is listening to the broadcast a few feet away and a brawl ensues, engulfing the entire broadcast area injuring eight people and killing three.  The fracas continues until Bill James enters the fray and starts throwing haymakers at anyone in his way.  Bud Selig demands the game continue until he finds out the National League team has no relief pitchers or first basemen because they have all been detained.  The game is subsequently cancelled.
August: At a UFC event in Rio de Janeiro, Brazil, Dana White announces that due to recent retirements, he has been forced to sell the UFC to Vince McMahon.  McMahon immediately ambles through the crowd, perches himself in front of White and screams, "Dana White… YOU'RE FIRED!"  White, in a fit of rage, kills McMahon, sending subsequent pay-per-view ratings through the roof.

September: On the 10th anniversary of 9/11, Derek Jeter hits three homeruns against the Angels in Anaheim.  Clutching Minka Kelly and a fist full of dollars, Jeter tells reporters, "I'm out" and suddenly retires.  NBA owners lockout players.  Sensing a prolonged lockout ahead and crippling alimony payments, NBA legends Michael Jordan, Charles Barkley and Patrick Ewing start the O.G Basketball League with games to be played on NBC with the original John Tesh score.  The league suffers 27 cardiac arrests during its first month, sending subsequent TV ratings through the roof.

October: The NFL and the NFLPA resolve their differences by agreeing to play a 22 game season so long as players are allowed to sleep with cheerleaders.  Dan Snyder promptly announces the signing of Michael Vick to a 10-year, $152M contract.  NBA veteran Jason Williams, who has made over $53M during his pro basketball career, becomes the sympathetic face of the NBA lockout as ESPN cameras capture him working at a McDonald's in Berkeley Springs, WV.  David Stern and the owners still could care less.
November: The OGBL scores ratings hire than any NBA regular season telecast since 1998.  Trials begin for those involved in the deaths at July's MLB All-Star game, overshadowing the Phillies historic 121-win season and World Series title.  The NHL, seeing an opportunity to cash-in on the popularity of the NFL and NBA, decides to lockout their own players.  The lockout fails miserably.
December: Eerily similar to the conditions that ended Joe Theismann's career 26 years earlier, Redskins QB Michael Vick breaks his leg during a Monday Night Game against the Giants.  In a "if you can't beat 'em, join 'em" moment, "ESPNZ," ESPN's answer to Deadspin, later unearths video footage of Giants Coach Bill Cowher putting a bounty on Vick's head.  Jon Gruden sets record for use of "this guy" in a single telecast, prompting Kornheiser to break an empty bottle of Johnnie Walker Blue over his head.  Kornheiser is awarded another immediate Emmy.  Sentencing is handed down in the Sabermetrician Murders.  Joe Posnanski wins a Pulitzer Prize for his coverage of the trials.  New "Baseball Tonight" co-host Duke Jackson is caught in a sex scandal with Bar Rafeli.
And that's how it'll happen.  In any case, thank you all for a great 2010.  Have a happy and healthy 2011.
Tagged with: 2011 • Blogger Apocalypse • David Bowie • NYE • Predictions • Year In Sports
Filed under: Uncategorized
Like this post? Subscribe to my RSS feed and get loads more!