The Return of Chimp's NFL Pick Em: Week 1
Thursday, September 9th, 2010 at 2:14 pm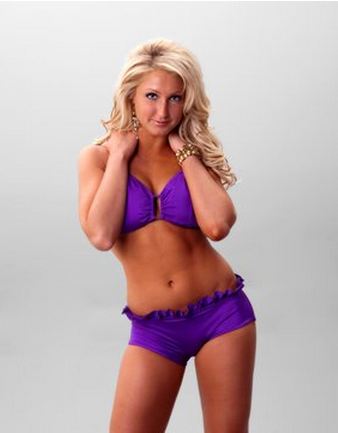 Has it been a year already fellow thrill seekers? My how time flies. Last season, I actually did finish over .500 for my picks, which was pretty darn lucky I think. Can I do it again? We shall see. There's a lot of games this week starting with the Thursday night opener and finishing up with double the normal Monday Night Football action with two games taking place. Where to begin?
For those of you new to the weekly Pick Em post, I will go through and pick each game of the week, either with the spread, money line or total points scored. The picks will be in all caps and in bold. I will finish the post with my Upset Special of the Week and the Lock of the Week, meaning you can skip to the bottom for the real good stuff if you'd like.
If you follow along with my picks, you probably aren't very smart. That being said, I was over .500 in my picks last season meaning if you actually bet money and used all my picks last season, you made some money.  Congrats.*
This weeks' column is brought to you by Amanda of the Vikings cheerleading squad and by Fan Duel, where if you click through you can legally bet on fantasy football action. Full disclosure, I get a little cash if you do. Not a bad deal for all.
Lets get on to the picks.
Minnesota at New Orleans OVER 49
Call me crazy, but I don't think the Vikings are going to be very good this season. They have all sorts of problems at wide-receiver, Favre is another year older and already has had to have some "lubricant" injected into his ankle and they currenly have only three healthy corners. That's right, three healthy cornerbacks to guard the four wide-receiver sets that New Orleans loves to employ. Anyone see a problem there? Drew Brees should be able to tee off on the Vikings and Favre will be just rested enough to keep the game somewhat close. I am expecting this to be a barn-burner and the two teams cover 49 points easy.
Carolina at NEW YORK GIANTS -7
Carolina is just a team full of question marks right now. They are essentially starting a first year quarterback so who knows how he will perform. Their number one receiver hasn't played a snap since he broke his arm in a flag football game so who knows if he'll be ready for game speed. Finally 1/2 of their always injured running back tandem hasn't played a down since he had off-season surgery, so who knows if the 50/50 split of carries is going to occur.
Meanwhile the Giants have a healthy and well practiced Eli Manning, Hakeem Nicks, Steve Smith, Ahmad Bradshaw, Brandon Jacobs, and more. Not to mention their defense is healthy again and reloaded with weapons. The Giants will have no problem scoring points against the Panthers but the opposite might not be true. Giants cover this one easy, buy yourself a steak dinner with the winnings.
Miami at BUFFALO +3
For the oddsmakers to make Buffalo a home dog really says what they think of the Bills this season. However, I do believe that all is not lost for Buffalo this season. They've got an exciting running back in CJ Spiller and Fred Jackson will apparently be healthy enough to play some in the game as well. Lee Evans is primed for a rebound season and their line is actually a bit better this year than last.  See, things are looking up! I think Miami's new, young, defense won't be able to turn this game into a blow out and neither offense is incredibly prolific. I think it will be decided by 1 point either way.
ATLANTA -2.5 at Pittsburgh
When this game first went on the board, the Steelers were favored by 1 1/2 points, currently they are 2 1/2 point underdogs. What gives? I don't like it at all so I am just going to do what all the other gambler are doing and follow the crowd. If I jump on board now by the time Sunday rolls around all the bookies will be up past 3 points. So get it now at 2.5 you might be ok, if it goes up to 3, you're probably a goner.
I do have a problem with Atlanta though. When did they get so damn boring? The days of Jerry Glanville are gone my friend. This is the team that changed its colors to black because the Glanville wanted everyone to look like Johnny Cash on gameday.  He even reserved a seat for Elvis for every game in case he showed up.
They used to have MC Hammer on the sidelines! 2 Legit 2 Quit happened! Where are the Deion Sanders on this team? Where are the Michael Vicks of this team for that matter? Matty Ice, Roddy White and Michael Turner have to be three of the most dull superstars in the league.
I'm not saying anyone has to wear costumes like Portis did or pull off crazy end zone stunts  like Ocho Cinco, well, wait,  yes, yes I am saying that. I want the old, style over substance, Falcons back. They never won shit, but they were fucking entertaining.
Lets see Matt Ryan top this
DETROIT +6.5 at Chicago
I know everyone is all high on the pairing of Mike Martz and Jay Cutler, i get that. What I don't get is how people are sleeping on Detroit this bad right now. I mean, its not like their offense is full of chumps? Its actually way better than Chicago's offense. Well, maybe not way better but I'd take Megatron, Javid Best and Stafford over Cutler, Knox and Forte right now. What I am saying is that even if Chicago wins this game, it won't be by a touchdown. Take the road dog here, bet it big and book a cruise for the wintertime with your winnings.
DENVER +3 at Jacksonville
How are the Jaguars the favorite in this game? I mean, i'll have to eat my words if they do win, but I am liking Denver to win this game outright here even though MJD is an absolute beast. Here's another question for ya, how is David Garrard still a quarterback in the NFL? He is the definition of an average player. There's no one with less "juice" than that guy.
Cincinnati at NEW ENGLAND -4.5
Lets get one thing straight, I am not a Patriots fan. I do, however, have Tom Brady in all my fantasy leagues. He is 2 years back from his major knee surgery and I think that means he is 100% healthy and ready to put up the gaudy numbers he was putting on the board before he went under the knife.
I realize that Cincinnati was a playoff team last year, but with Ocho and TO as huge distractions, I just dont think it's going to happen for them this season. I can see New England putting the beat down on the Bengals this week.  Which will make for good fodder on the T. Ocho show (clip below).
INDIANAPOLIS -2.5 at Houston
I am all about picking the road team apparently. Things might have to change around here real quick. The Texans are everyone's favorite, every year, to suddenly get good and become a playoff team. I wouldn't underestimate the loss of offensive coordinator Kyle Shanahan to the Redskins though. That kid is good at what he does. The Colts look sick on offense again this season and the Texans defense just shouldn't be able to keep up with it, no matter what happens on the other side of the ball.  Colts win, you win, I win.
Arizona at ST. LOUIS +4
I know, i know. Rookie quarterback in his first NFL game ever, no receivers, no defense, basically St. Louis sucks. Why am I going with the Rams in this one then? Because Derek Anderson is garbage. He's going to screw up somewhere in this game and it is going to cost the Cardinals a chance to cover this spread. Now, i'm not sayin St. Louis is going to win, but do you really think the Cardinals are going to win this game by a touchdown?  I don't, these are not the Kurt Warner Cardinals of a couple years ago. That team is gone, look at the future people. The Rams, they are the future!!!
Oakland at TENNESSEE -6
Oakland is a mess, I don't care that Jason Campbell is their quarterback this season, they won't win with Darren McFadden as their starting running back. I know Bush is injured, but Cable needs to realize that McFadden needs to be more Reggie Bush than Emmitt Smith in their running back scheme. Michael Bennett should be the "starter" with McFadden heavily involved with screen passes, slants, dump off passes and sweeps. Anyway, enough with the coaching from my couch, the Titans should dominate this game as long as Vince Young doesn't regress.
Speaking of the Titans, is there anyone in football that can pull the mustache look off better than Jeff Fisher. You have to admire his dedication to the 'stache, he's rocked it since day one and still uses it to this day. Sure its a little more gray now than it used to be, but look at that coverage. Dude has so much space between his nose and upper lip he might've actually been born WITH the mustache. Truly, he must be the current and reigning title holder for most epic NFL mustache.
GREEN BAY -3 at Philadelphia
Aaron Rogers is a super hero, with the stats this guy puts up in the box score he is easily the best quarterback in football right now. Sadly, his mortal nemesis is the lack of a Packers defense. Their D has been just plain awful the past few years and that has prevented the Pack from doing anything special in the playoffs. Will that change this year? I have no clue, but whatever they have in the defensive cupboard will be enough to handle the Eagles.
I'm not sold on Kolb's 2 game audition early last season that got him the starting nod this year. He's going to have to do a lot to beat the Packers this week and I think it'l be too much too soon for the kid. Pack wins this game like Chimp Rage wins at Madden 10, which is to say 9 out of 10 times.  Speaking of Madden, anyone want to give me a free copy of Madden 11? Seriously, i dont want to pay for the roster upgrade but i'd like to own the game.  Shoot me an email. Yeah.
Dallas at WASHINGTON +3.5
I am a Washington fan so my comments on this are going to be brief. Every year, I pick the Redskins until they do me wrong and I stop picking them entirely. This year will be no different. I am picking the home dog Redskins. Although the fact that the Cowboys looked like garbage all preseason and are missing two starting offensive lineman does make me feel a little better about this pick. McNabb being healthy might give the Redskins a chance to even win this game outright. Could happen.
BALTIMORE +2.5 at New York Jets
The first game of the Monday Night doubleheader. Despite all the hype and hard knocks, the Jets are still a great defensive team without much of an offense. The Ravens, however, are a great defensive team with a pretty damn good offense. Flacco is superior to Sanchez, Boldin/Mason/Housh are better than any of the Jets receivers and Ray Rice easily is superior to Shonn Greene. Doing all that math and I cannot see how the Ravens lose this game.
And then there is this
San Diego at KANSAS CITY +4.5
Last game of week 1 and it might be a snoozefest. I'm taking the Chiefs at home here because the Chargers just have some bad mojo going on right now. Meanwhile, I haven't heard a peep from the Chiefs all offseason and I'm going to go ahead and take that to mean that the Chiefs are going to be very well prepared for this game.  Ok, I know this analysis is weak, but I honestly have no justification for picking the Chiefs here other than a gut feeling that the line is set too high. That's pretty much it.
UPSET SPECIAL OF THE WEEK
CLEVELAND +3 at Tampa Bay
Well now, isn't this a dog of a game to put out for Week 1.  So much for marquee matchups. I guess the NFL was thinking that they didn't want to ruin a good team's Week 1 schedule by having them play one of these two teams, so they might as well have them play each other!  Pretty smart actually. I still don't trust Josh Freeman or anything on the Buccaneers for that matter, so I am taking the Browns in this one. After last season, I have no idea how Delhomme is still in the league, but whatever, I think he can win 1 game this year by himself…and this it is.
Geographically related side note, this is my new favorite beer. Great Lakes' "Commodore Perry". Don't think i'm going all Big Daddy Drew and giving you a weekly beer of the week, it just wont happen as I don't drink that much beer. This week is an exception because dammit, this beer is just so damned delicious. You should drink it and feel all warm and fuzzy inside. Its fantastic and its from Cleveland. So you see, there's the connection to this week's picks.
LOCK OF THE WEEK
SAN FRANCISCO -3 at Seattle
I am a Mike Singletary believer! San Francisco is making great strides in returning themselves to respectability. Seattle is almost like their mirror opposite. Falling further and further into irrelevance every season. This season, Hasselbeck is a year older and a year suckier, he has no real receiving corps to prop himself up with and Justin Forsett isn't good enough or big enough to carry the ball 20+ times in the NFL. I also cannot name a single player on Seattle's defense. Oh right and Pete Carroll is back in the NFL after having given USC the proverbial finger, leaving them in NCAA purgatory. Talk about an absolute mess of a team. San Fran wins this road game in a cake walk. Mmm cake.
Good luck degenerates.
**Deuce of Davenport is only doing this column for entertainment purposes only, you'd be a fool to actually follow any of this advice and/or these picks. We accept no responsibility for anyone actually gambling with these picks.
Tagged with: Chimps NFL Pick Em • Gambling • Gamblor • NFL • Sports Betting
Filed under: Chimp Rage NFL Pick Em • Gamblor • NFL • Sports Betting
Like this post? Subscribe to my RSS feed and get loads more!