Rex Ryan Loves His Snacks
Tuesday, September 7th, 2010 at 8:00 am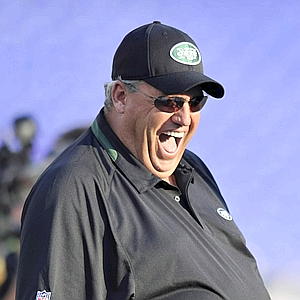 Hard Knocks on HBO this season has been amazing from the start and this clip from the show is no different. It might even be one of the best endings to a pep talk ever in the history of endings to pep talks. Why? Well because of snacks of course. Who the fuck doesn't want to eat a snack after getting pepped up? I know I do. Stick around til the end, its just randomness.
Tagged with: Hard Knocks • HBO • New York Jets • NFL • Rex Ryan
Filed under: New York Jets • NFL
Like this post? Subscribe to my RSS feed and get loads more!