New LeBron James Commercials
Friday, July 9th, 2010 at 3:08 pm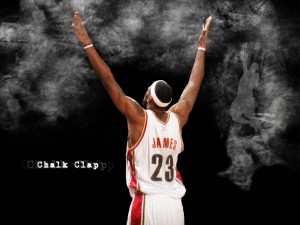 Hilarious new commercials for LeBron James that kinda mash up the Tiger/Eldred commercials of a few months ago with young Bron Bron. I think Cavalier's majority owner Dan Gilbert needs to put up the cash to actually put these spots on the air.  He's just crazy enough to do this. I'd give it a watch, but make sure your headphones are on, there's some NSFW language going on in here.
Tagged with: Cleveland Cavaliers • Eldred Woods • Lebron James • LeBron's Mom • Miami Heat • NBA • Nike • Tiger Woods
Filed under: Uncategorized
Like this post? Subscribe to my RSS feed and get loads more!